Welcome to my portfolio. Have a look around, and if you have any questions, feel free to
contact me
. While you're here, you can also check out my
Résumé
, where you can find out about my experience as an
Interaction Design Consultant
. Inquiries may be directed to jevnin | at | gmail | dot | com, or via Twitter @
jevnin
.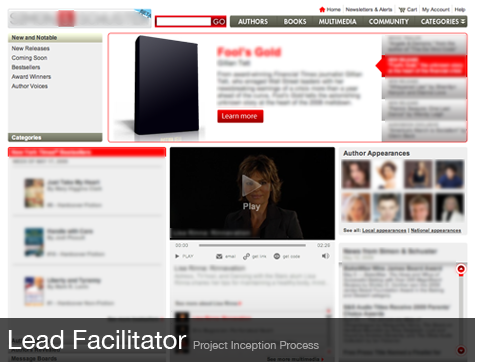 Leading a team of four, I helped design the latest version of this book publisher's new online experience.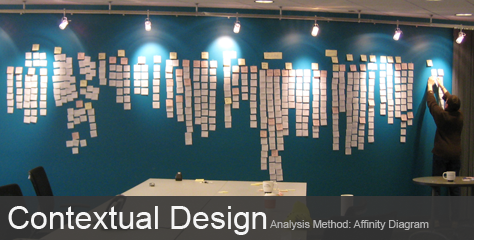 This work was presented at Agile 2008 in Toronto, Canada. You can have a look at the presentation (PPT, 42mb), or read the conference paper (PDF). I led a Contextual Design process in order to redesign a system that is now in use.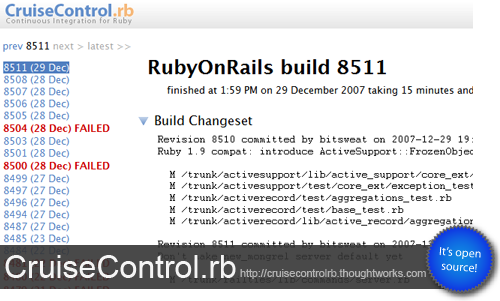 Working with a team of 5 developers over 6 weeks, I lead the design of an Open Source tool written using Ruby on Rails. The software has been downloaded by more than 10,000 users, and has been applauded by many of them. Check out the official website.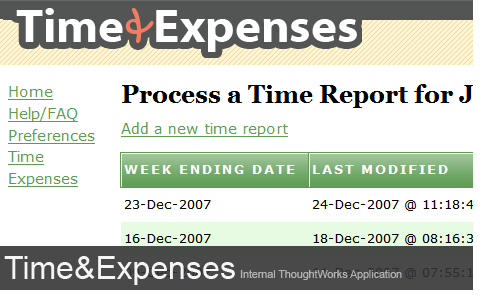 Working on a small, distributed development team, I was the lead designer and usability analyst for a new Time and Expenses tracking tool at ThoughtWorks.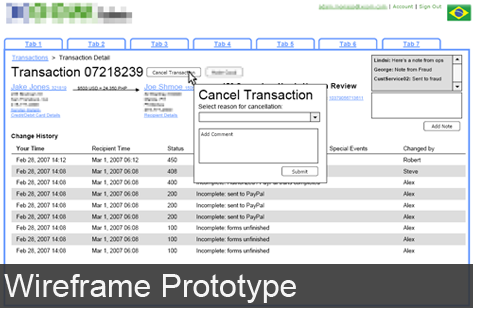 I led the redesign of a back-end, web-based system to be used by employees of an International Money Transfer website. The tool is used to track all aspects of the business process, from order creation to cancellation to reporting, etc.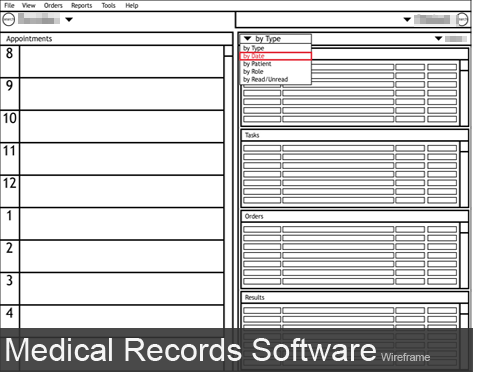 As part of a team of more than 40, I helped lead the design of a new desktop application to be used by a Physician as he or she assesses a patient. This was a large effort, and I participated on the team during the ideation, inception, and development processes.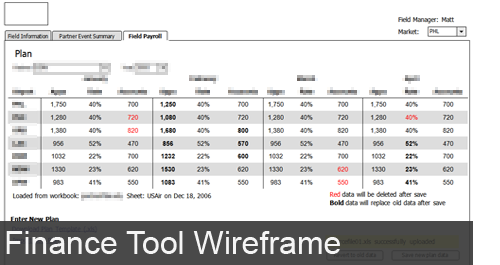 I created the initial User Interface concepts and documentation for a Finance Tool to be used by a Banking and Finance Corporation.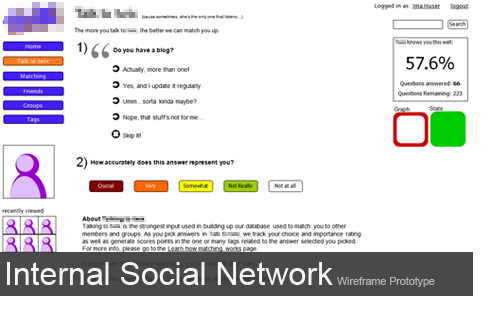 I helped define the vision for an internal social networking tool to keep coworkers in contact.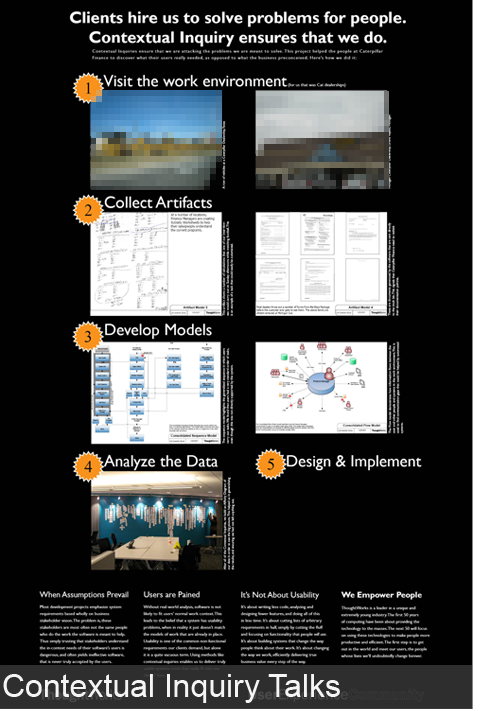 After introducing ThoughtWorks to the method of Contextual Inquiry, I carried out a series of presentations at company events throughout the year.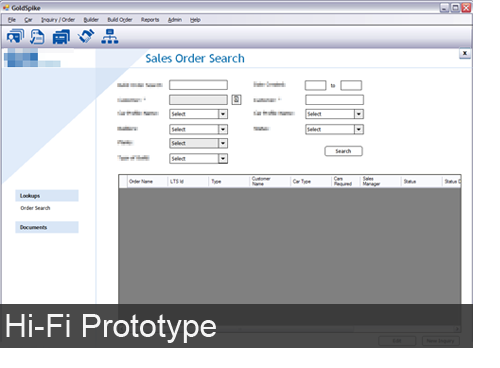 I rebranded an application and improved the User Experience for an application meant to help borrowers procure loans.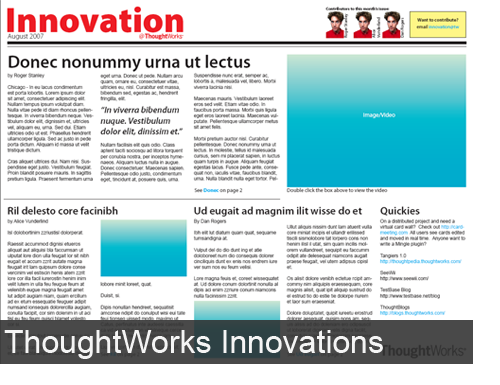 I created the User Experience and associated visual layout elements of an internal Innovation Newsletter that is regularly communicated throughout ThoughtWorks.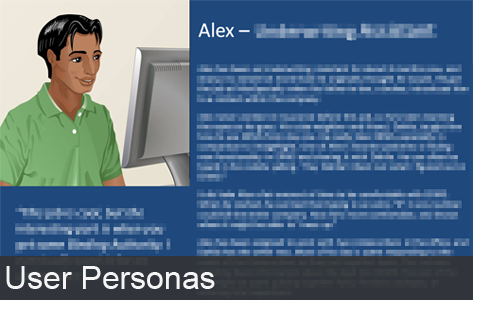 I carried out project inception and QuickStart activities in order to discover and elicit requirements for a system to be used by Insurance & Reinsurance Underwriters.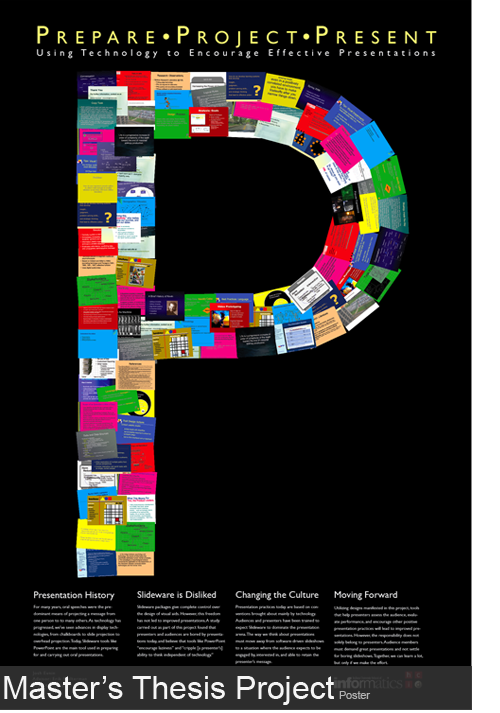 This project aimed to discover why people are unhappy with modern software-based presentations, and looks forward, in order to create new software that encourage positive presentation practices throughout the presentation planning process. More info is available at this project's website.
That's IT!?
Well, not really, but other stuff would have to be censored to the point that it's not even worth displaying. But, after all, I'd say I've generated a good amount of work in the past few years, wouldn't you? If you'd like to see some of my academic work, check out my deprecated academic portfolio.